Registration Information:
Owner's Name:
John Raguse
From:
Grosse Pointe Park, MI USA
Representing Club:
Grosse Pointe Sail Club
Registered Crew:
8
Course:
Shore
Racing Class:
Cruising
Division:
Division II - Shore Course
Entry Status:
Rating and Other Information:
Skipper:
John Raguse
ORC Cert. Ref.:
Race Rating:
Rating Notes:
Race Reported Times:
Finish Time:
-
Elapsed Time:
Boat Information:
Sail Number:
USA 2007
Boat Type:
C&C 115
Mfg. Date:
2006
Length:
37.75
Draft:
6.67
Beam:
11.92
Hull Color:
Lt Blue
Spinnaker Colors:
---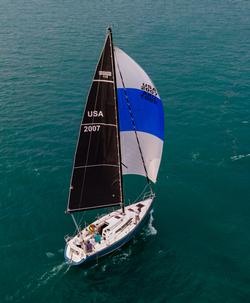 ---
About My Girl...
This our 4th Mac with "My Girl". We'll have two father-son crew mates for the first time ever making this a special memory for the entire crew. We are privileged to be lead by 3 exceptionally experienced skippers, one of which is attending his 50th Mackinac! The Team is looking forward to making another BYC Mackinac racing memory that will last forever!
---
Crew List:
John K Raguse - Grosse Pointe Park, MI

Gregory Dunn - Grosse Pointe Park, Michigan